Research Group 4 - Transport Engineering and Management (TEM)
Scope & Objectives
Research carried out in the Transport Engineering Unit spans across a wide range of topics ranging from Traffic Engineering and Safety, with a special emphasis over urban environment related problems, to Pavement Mechanics and Management Systems and to Transport Economics.
 Main current research objectives:
Examine in-depth the causes and consequences of road accidents using microsimulation modelling approaches based on a thorough understanding of drivers' behaviour, including distraction and sleepiness, and develop a detection and warning system fitted to the driver and his/her journey (SIESTA and AWAREE projects).
Analyse the impacts of the progressive adoption of automated vehicle technologies on road capacity and safety in urban areas, and devise policies to implement such technologies in order to leverage the benefits that they may bring.
Extend the research previously carried out Developing a Multi-objective Decision-Aid Tool and a Life-Cycle Assessment system, both for pavement management, and on the development of a road pavement energy harvesting systems (PAVENERGY project).
Better understand the effects of natural hazards, mainly those from seismic and geotechnical origin, and their effects on the performance and robust design of transport infrastructures.
Research Team
Integrated Researchers with PhD –  Adelino Ferreira (coordinator), António Couto , Álvaro Seco, Ana Bastos Silva, António Lobo, António Vasconcelos, Arminda Almeida, Carlos Rodrigues, Henrique Miranda, João Silva, Jorge Gonçalves, José Pedro Tavares, Luís Santos, Paulo Coelho, Sara Ferreira, Sérgio Callai, Sérgio Duarte
Integrated Researchers without PhD - (PhD Students and young researchers) - Anna Oliveira, Diogo Correia, Gabriel Rego, Harley Amado, Josué Cardoso, Matheus Correia, Muhammad Shafiq, Nuno Gregório, Tiago Tamagusko
Collaborators Researchers

 - Bruno Cardoso

Financial Support
Foundation for Science and Technology / Fundação Ciência e Tecnologia
Faculty of Engineering of the University of Oporto / Faculdade de Engenharia da Universidade do Porto
Faculty of Science and Technology of the University of Coimbra / Faculdade de Ciências e Tecnologia da Universidade de Coimbra
Treaty of Windsor Programme
7th Framework Programme- Capacities Specific Programme Research Infrastructures
Laboratory Facilities
Road Pavements Laboratory – FCTUC
Geotechnical Laboratory - FCTUC
Traffic Analysis Laboratories including Instrumented Vehicles and a Driving Simulator – FEUP/FCTUC
Main Contributions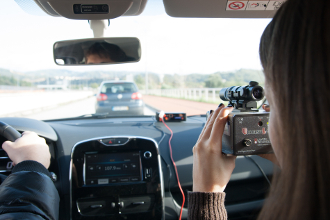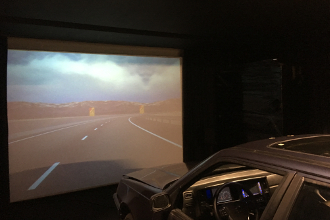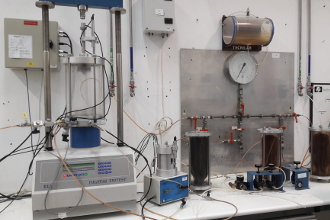 Current Research Projects

Previous Research Projects

Current PhD Projects
Previous PhD Projects